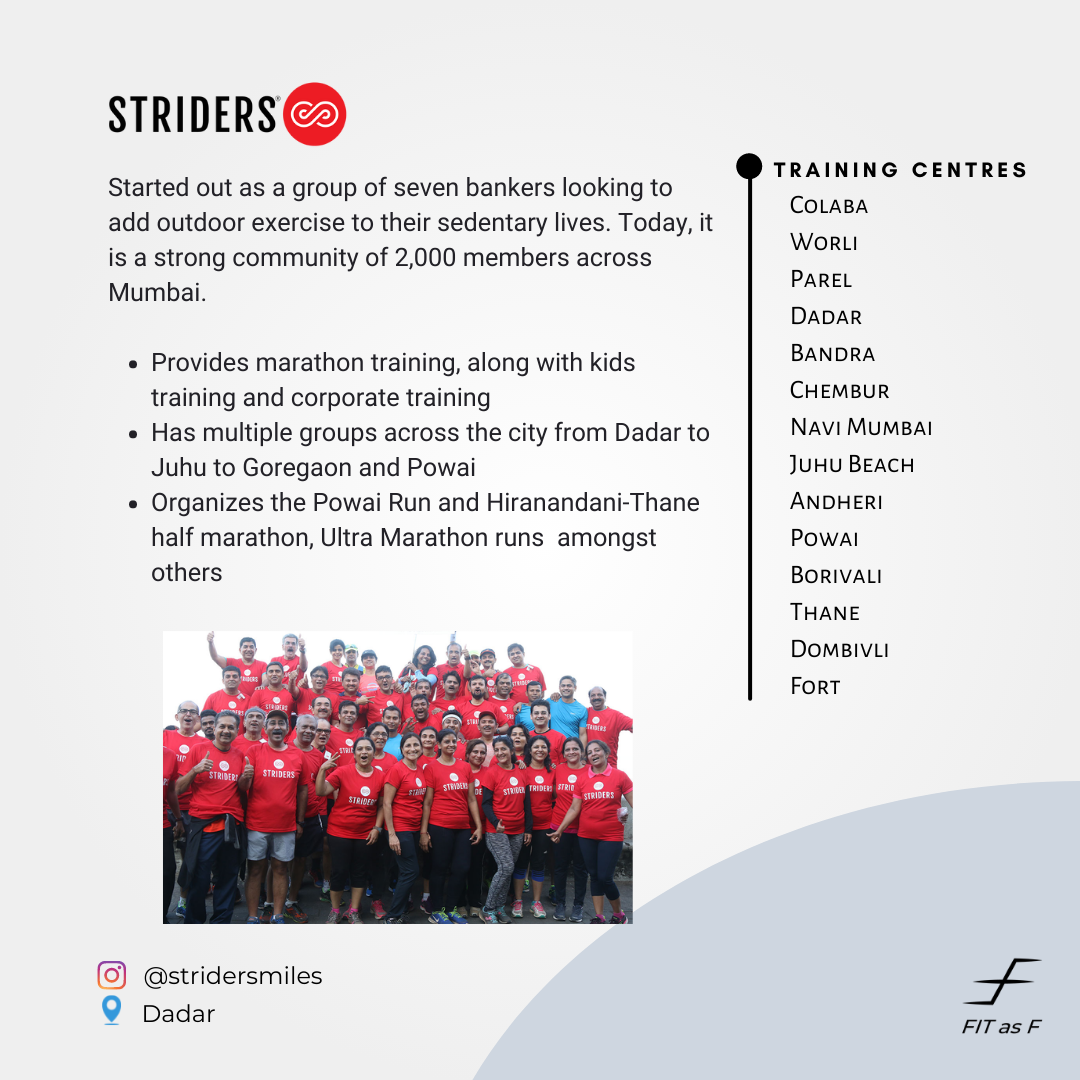 Striders
Striders is a running group based in Mumbai. They organize training runs, and races for runners of all abilities. The philosophy of StridersMiles is simple: to bring change to the sedentary lifestyle of people. Their marathon training program is dedicated to children as well as corporate employees. Striders also organizes Powai Run, Hiranandini- Thane Half Marathon every year. When they first started it was just 7 bankers, today they are a strong community of 2,000 members with their training centres located in various parts of Mumbai.
https://www.instagram.com/stridersmiles
..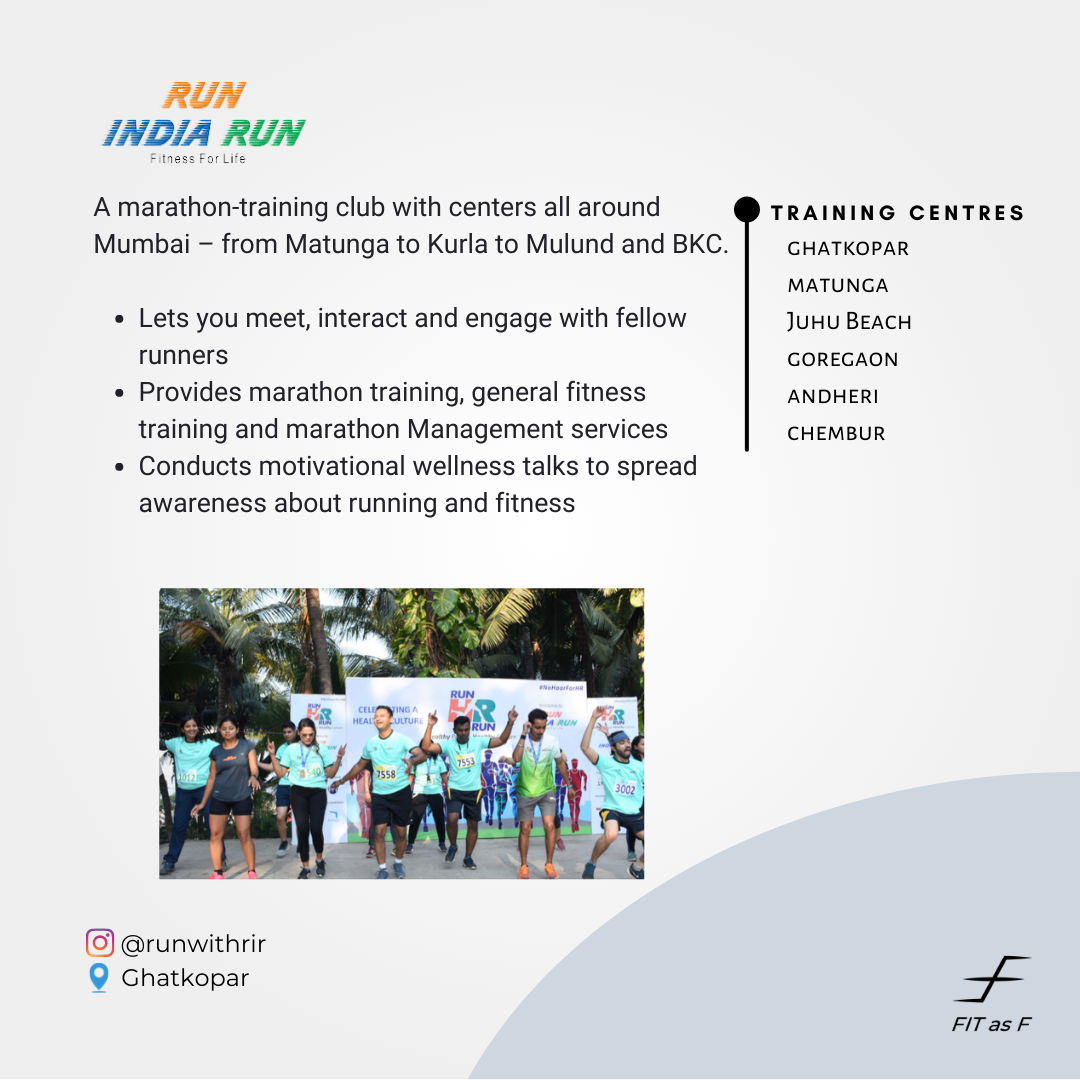 RunIndiaRun
RunIndiaRun is India's first running group. It was founded in 2010 by a group of passionate runners who wanted to share their love for running with others. RunIndiaRun has been helping runners improve their fitness and achieve their running goals ever since. It is a platform for runners of all abilities and offers a wide range of services, including running coaching, training programs, online coaching, and much more.
https://www.instagram.com/runwithrir/
.
.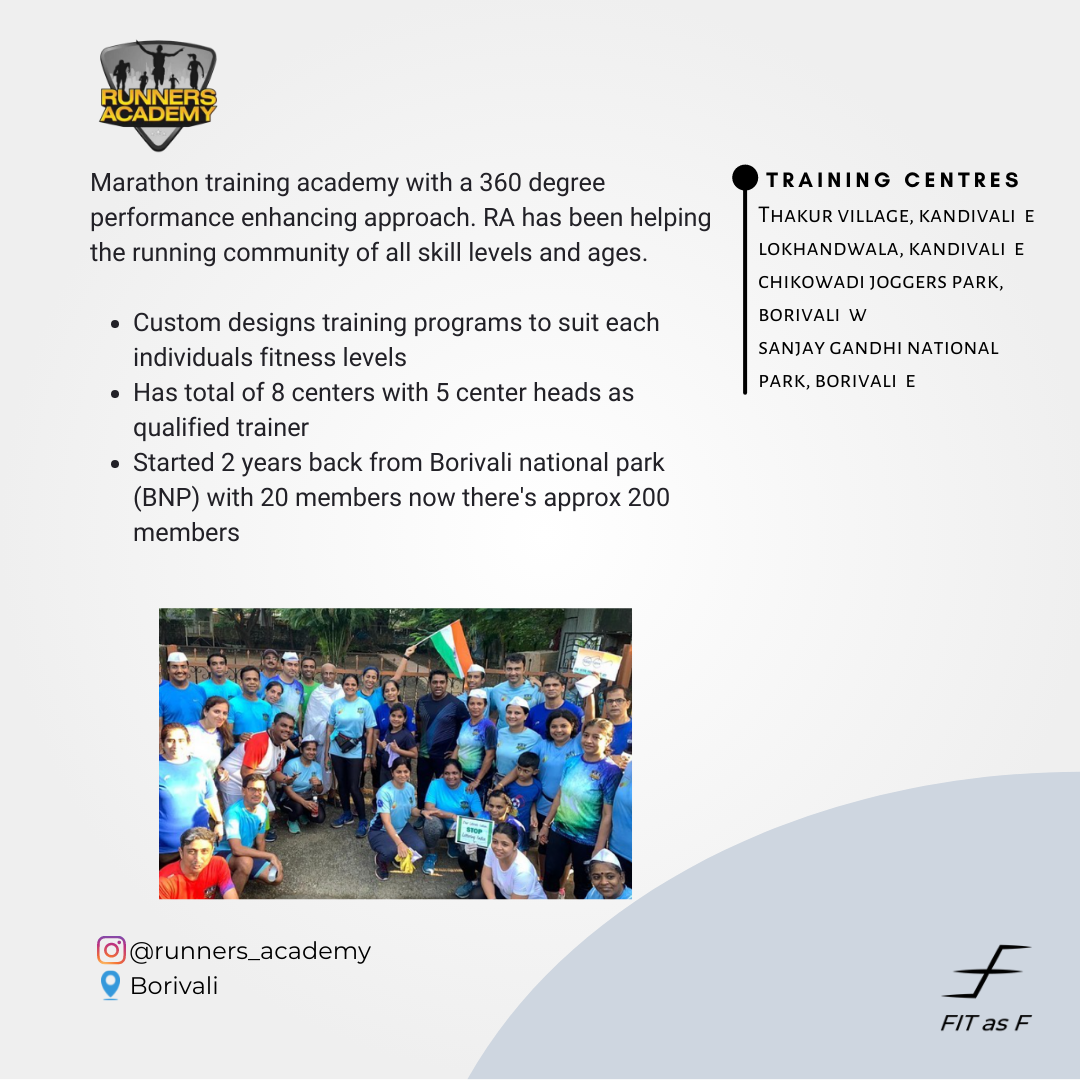 Runners Academy
When most people think of runners, they think of the elite runners who race at incredibly fast paces. But those runners are just one type of runner. Runners Academy welcomes anyone who is interested in learning more about running, they provide tailor made training programs to suit each individual's fitness levels. Through this running group, you get access to professional coaching, and the opportunity to run with other like-minded athletes and learn from their experiences and feedback.
https://www.instagram.com/runners_academy/
.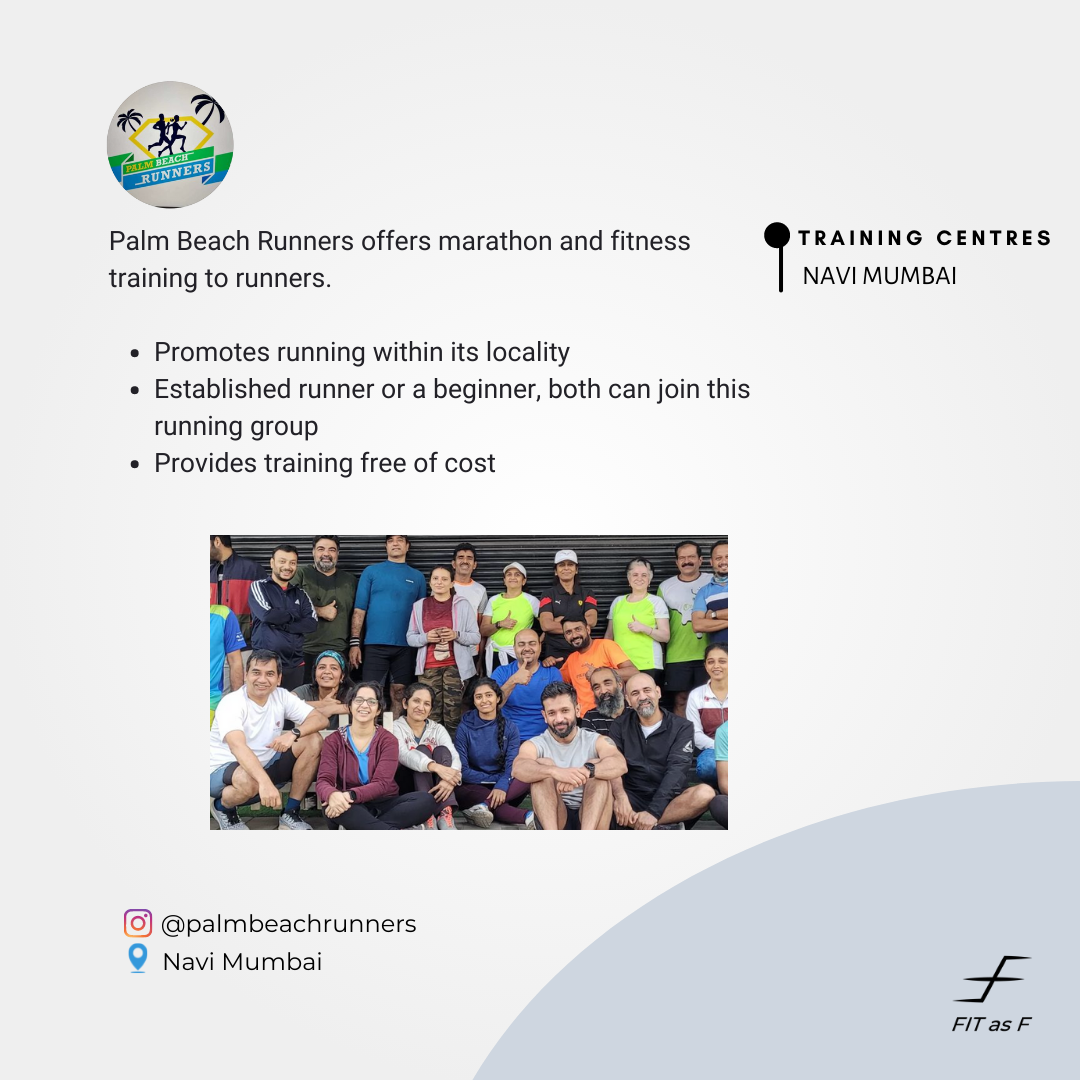 Palm Beach Runners
Palm Berach Runner is a community of runners where people of all levels and ages come together to share the love of running. It is a platform to help people set and achieve their running goals.
https://www.instagram.com/palmbeachrunners/
.
Ace Runner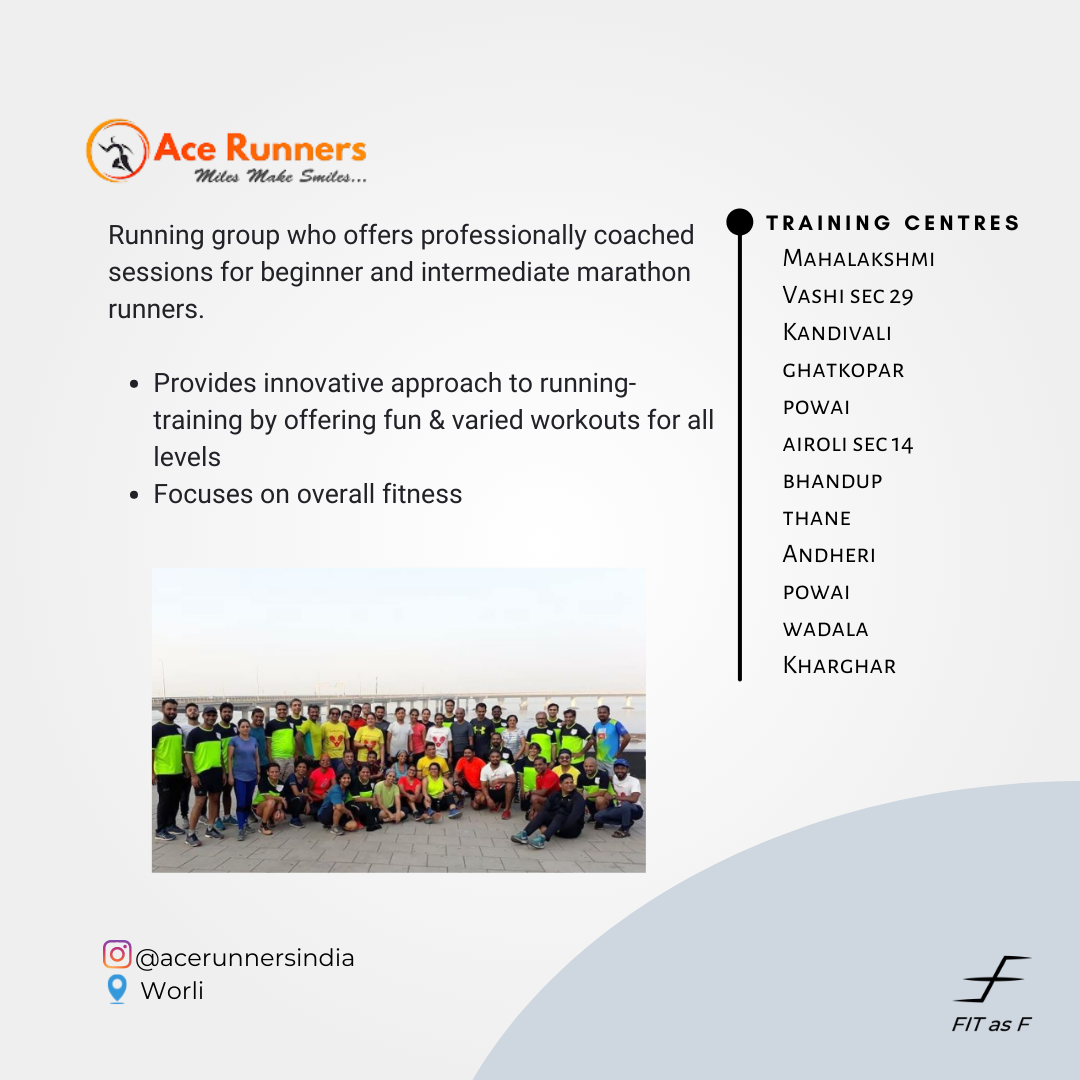 Ace runners provide innovative training programs with different kinds of workouts at all levels. If you are looking for a highly qualified and professional coach for your running journey then Ace Runners is the place for you. They also focuses on overall wellness of an individual like, physical, mental, social, emotional, and spiritual.
https://www.instagram.com/acerunnersindia/
.
.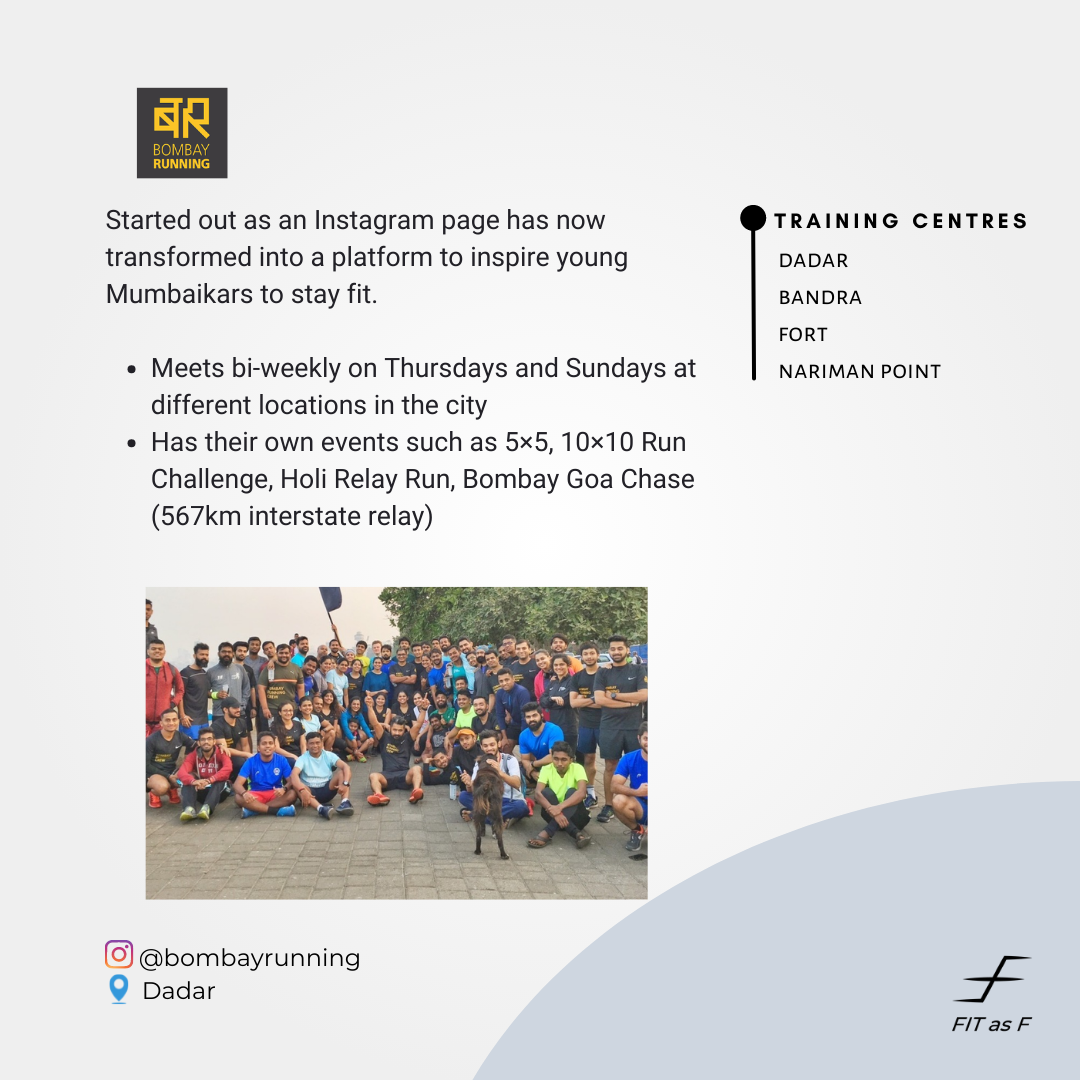 Bombay Running
Bombay Running has weekly running sessions for runners of different paces and distances, aiming to bring together a community of runners in the city. The group was founded by Deepak Oberoi, Bhuvandeep Chaudhary and Tushar Motwani. All of them shared a passion for running and wanted to help others realize the health and fitness benefits that come with running.
https://www.instagram.com/bombayrunning/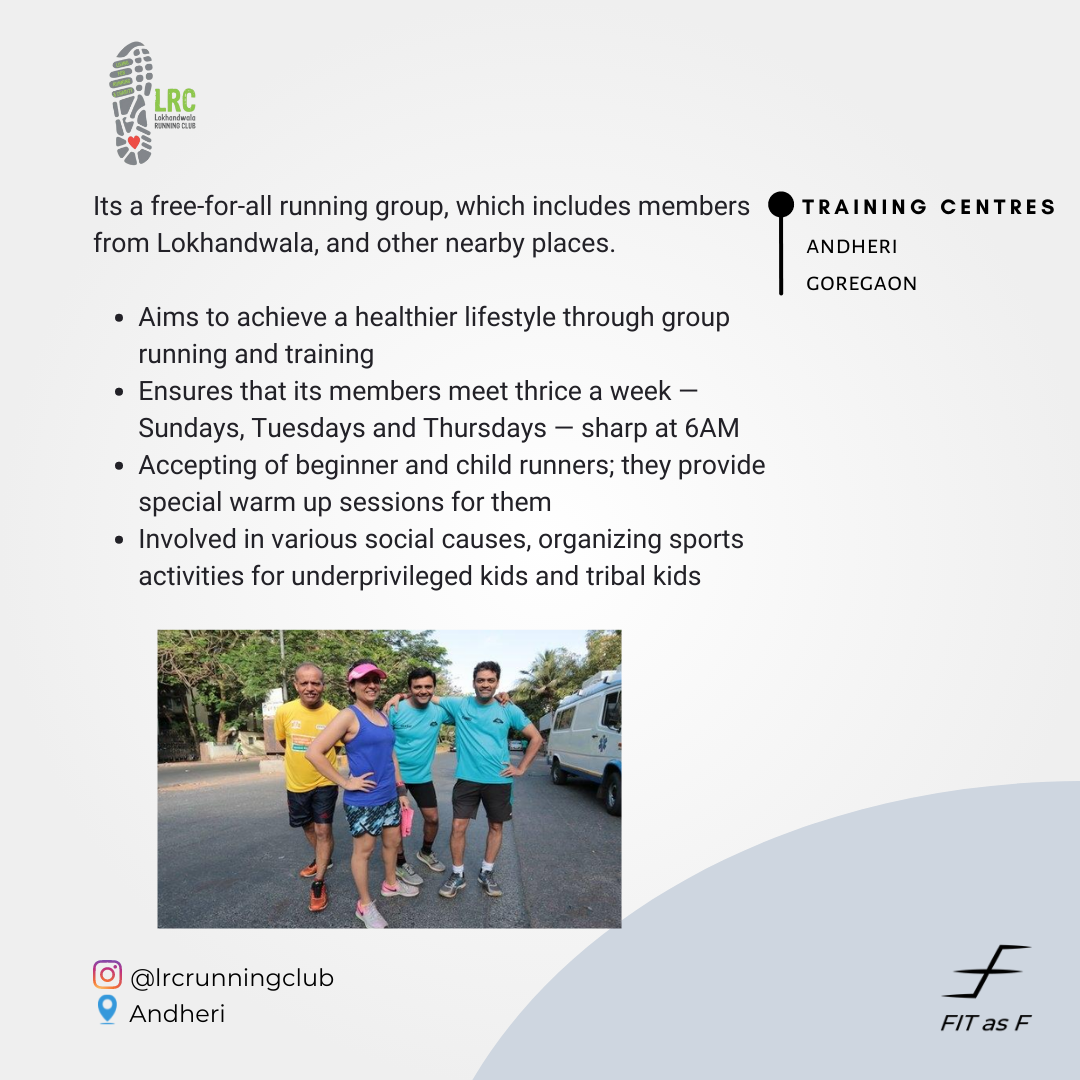 Lokhandwala Running Club
Lokhandwala Running Club is a group of enthusiastic runners who meet regularly to run in local races, explore new trails and run with friends. They are a social running club that believes in having a good time while running, and that the best training is a challenging one. They are open to runners of all abilities and ages.