There are a lot of things to think about leading up to a race. When should you start preparing for the race? How should you prepare for the race? Marathon training is a lot of hard work, but it's worth it for the incredible feeling of accomplishment. Here is the list of few basic things that all runners should do before running a race.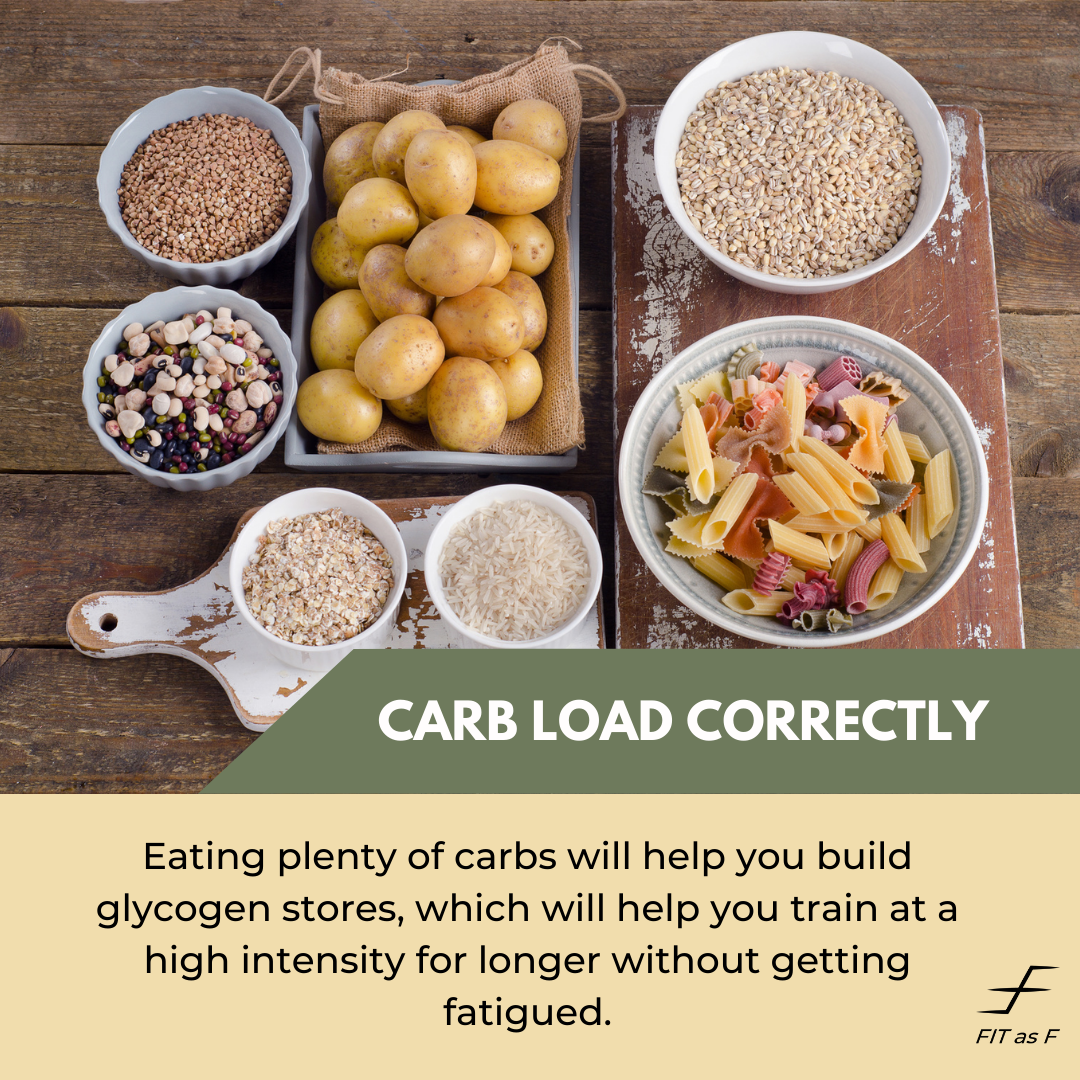 Carb-load correctly
Carb-loading is a strategy that requires you to increase your carbohydrate intake.and reduce your fat and protein intake in order to raise your carbohydrate stores .and maximize their use during your marathon. You can carb-load by increasing your carbohydrate intake at dinner and at breakfast, and by reducing your fat and protein intake. You can also carb-load by adding high-carbohydrate foods to your diet, such as pasta, bread, rice, and potatoes.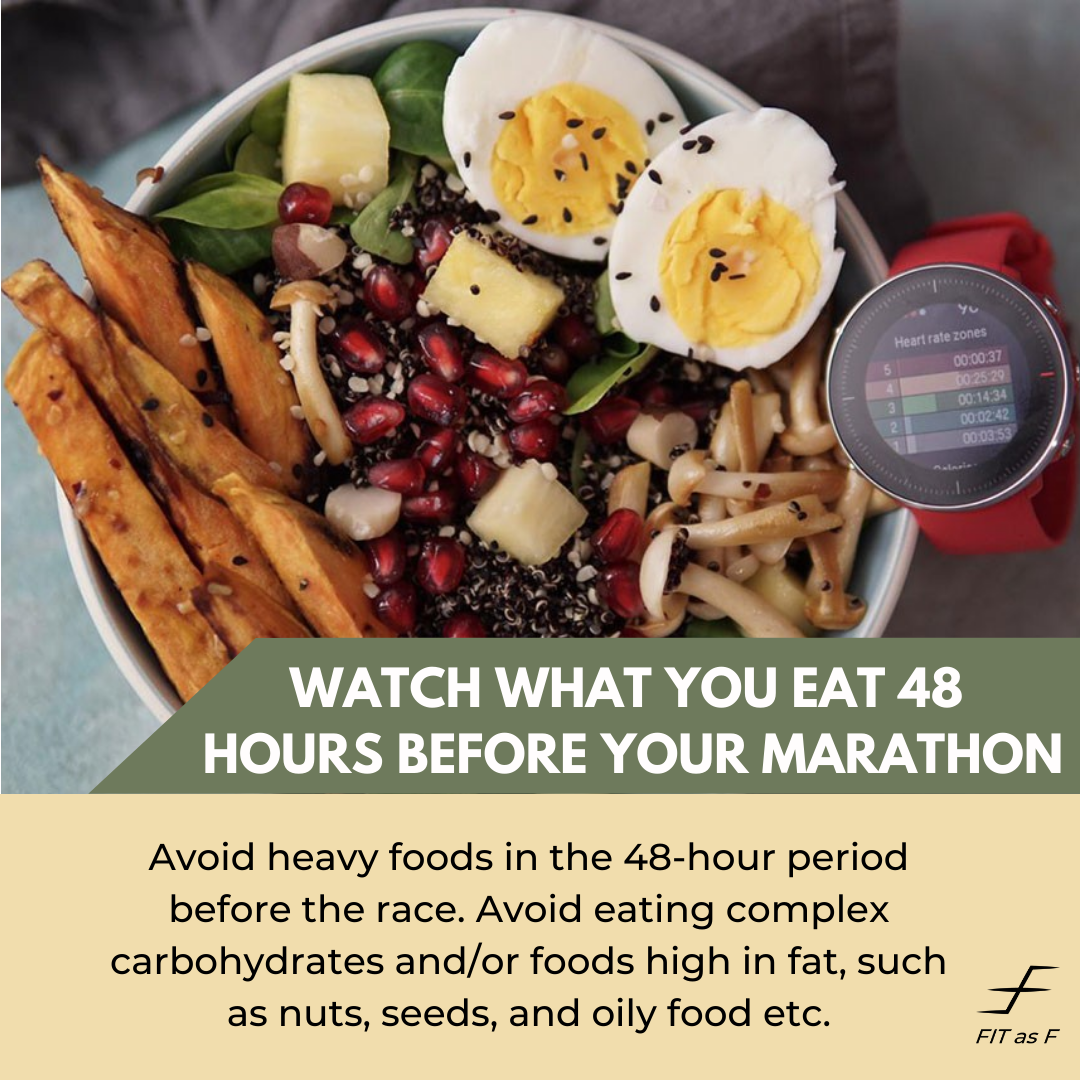 Watch what you eat 48 hours before your marathon
For a big event, such as a marathon, it is important to know how to reduce your risk of getting a stomach ache or a head injury. This might mean avoiding certain foods 48 hours before running such as dairy products, alcohol and caffeine.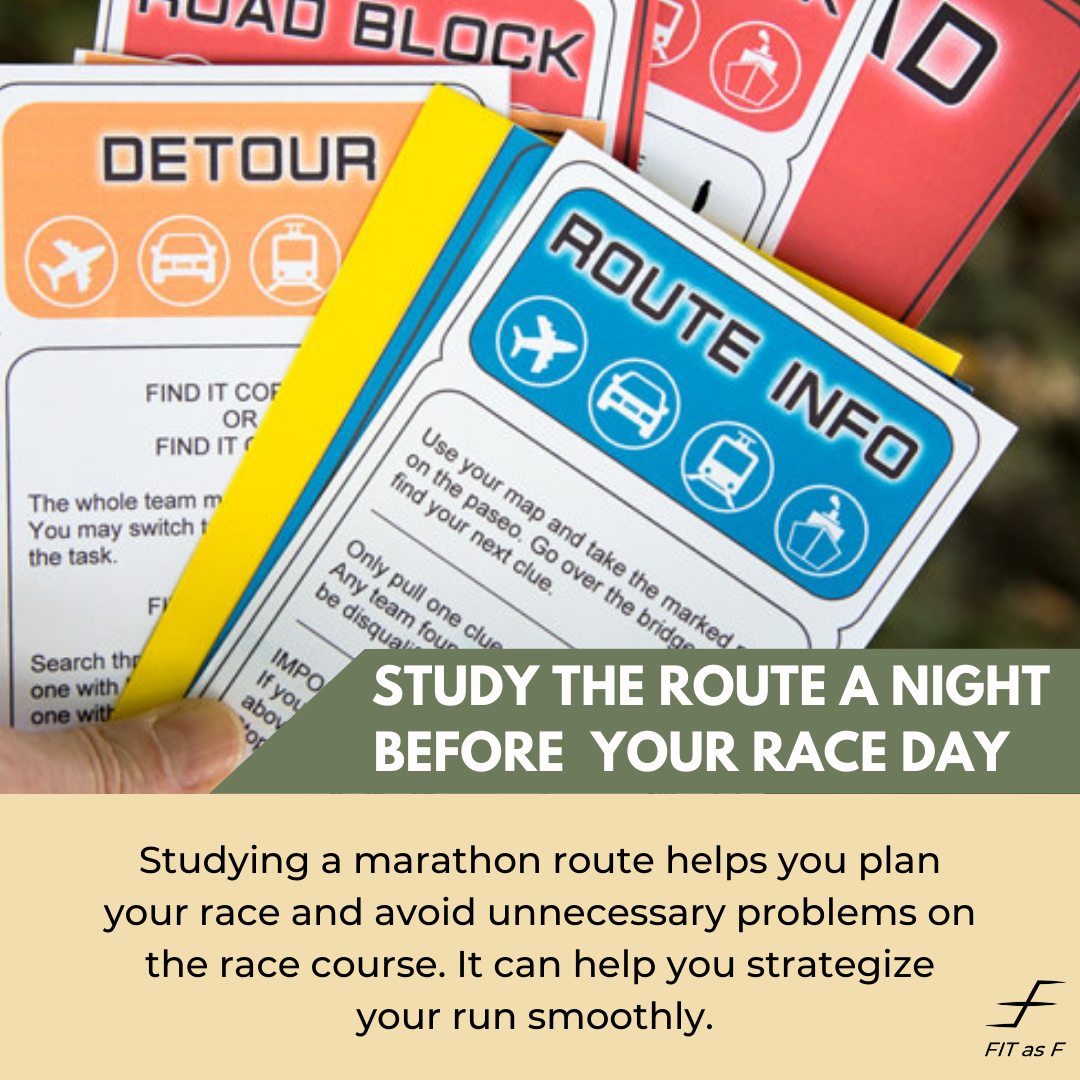 Study the route a night before your raceday
Many runners say that knowing the marathon routes, and understanding how the race organizers' design the routes can make them less stressed and help them make the best possible choice during the race. They can derive numerous benefits from it. It can help you prepare for potential problems on the race course such as bad weather conditions, wildlife, and river crossings etc.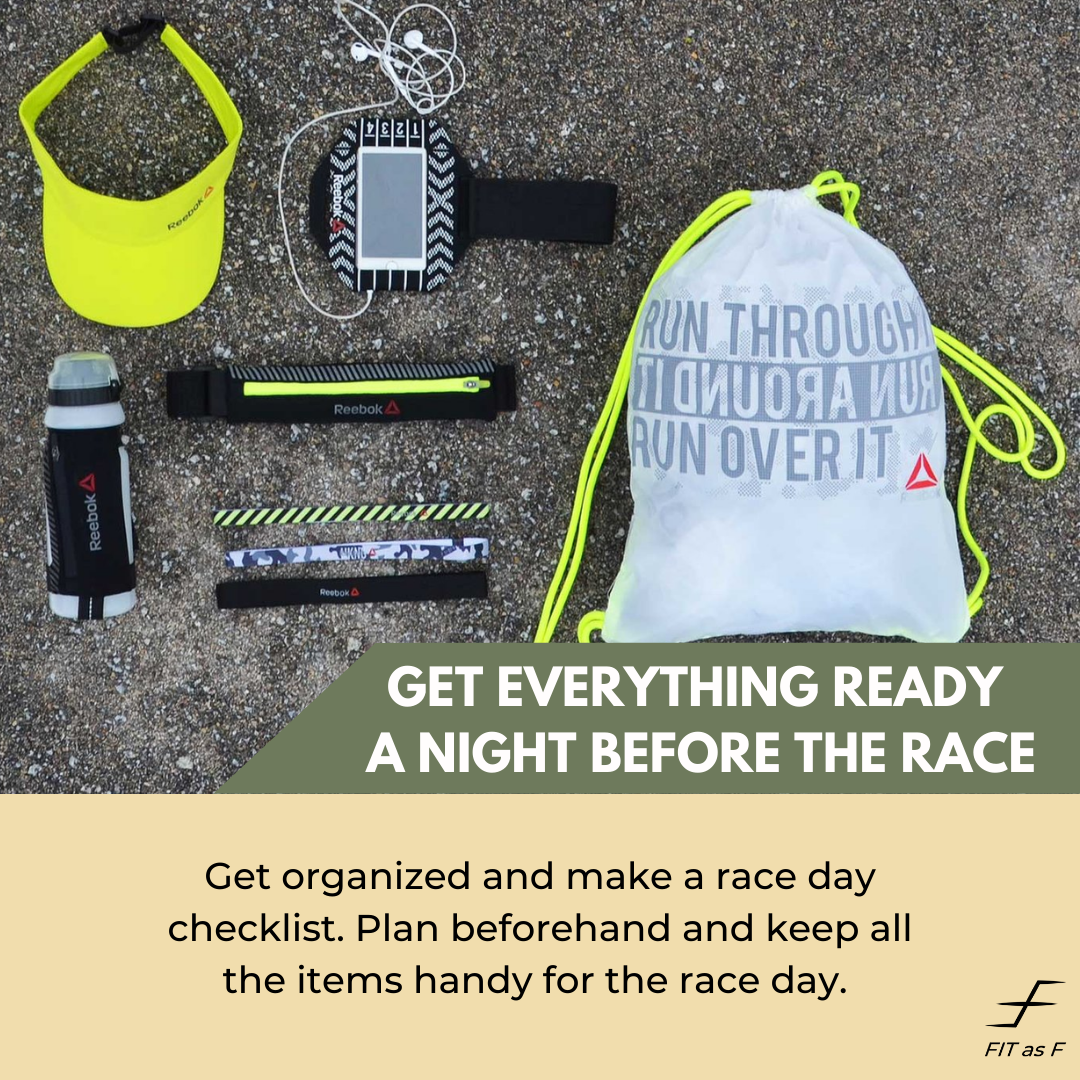 Get everything ready a night before the race
It is important to check a number of things before the race. You should make sure you have everything you need. This includes: food and drink, clothing, footwear, towel, sports equipment and clothing for the race and a bag to carry it all in. You should also make sure you have a bag to carry all your belongings and that you have a good map of the route.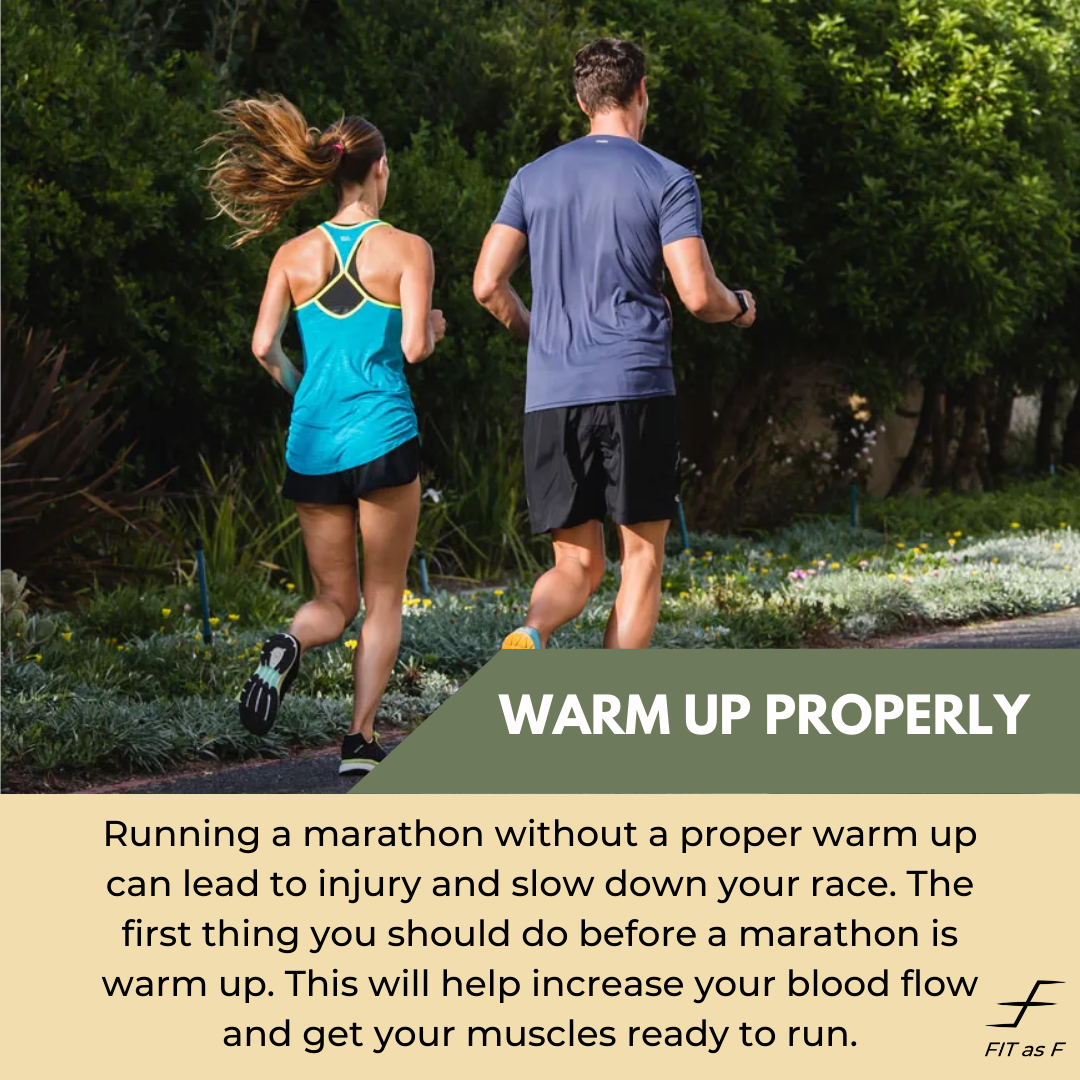 Warm up properly
One of the most common ways to warm up is by running or walking a few miles the night or morning before the marathon. The goal of the warm-up is to prepare your body to have maximum muscle strength, endurance, and power.
You can warm up for the marathon by running at a slow pace in the beginning for 5.to 10 minutes. Then running at a faster pace for 20 to 30 minutes and cooling down by walking at a normal pace for 10 to 15 minutes.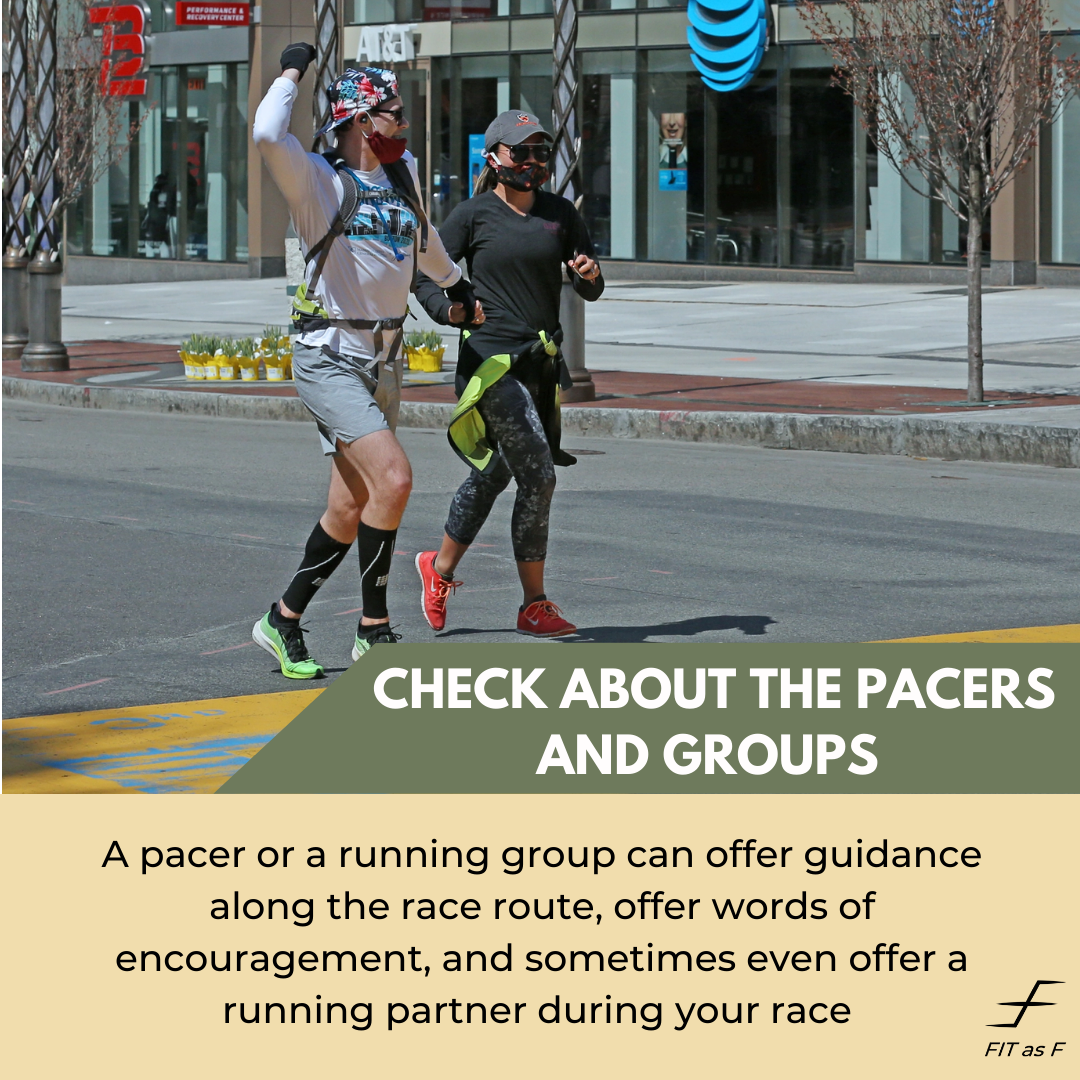 Check about the pacers and groups
The first thing you should do when getting ready for a race is to find out who will be your pacers and your running groups. Your pacer will be the person who will walk beside you while you run, keeping pace and helping you when you need it. The running groups are the groups of people who are running the same pace as each other, so the whole group can help each other when needed, and can cheer each other on.