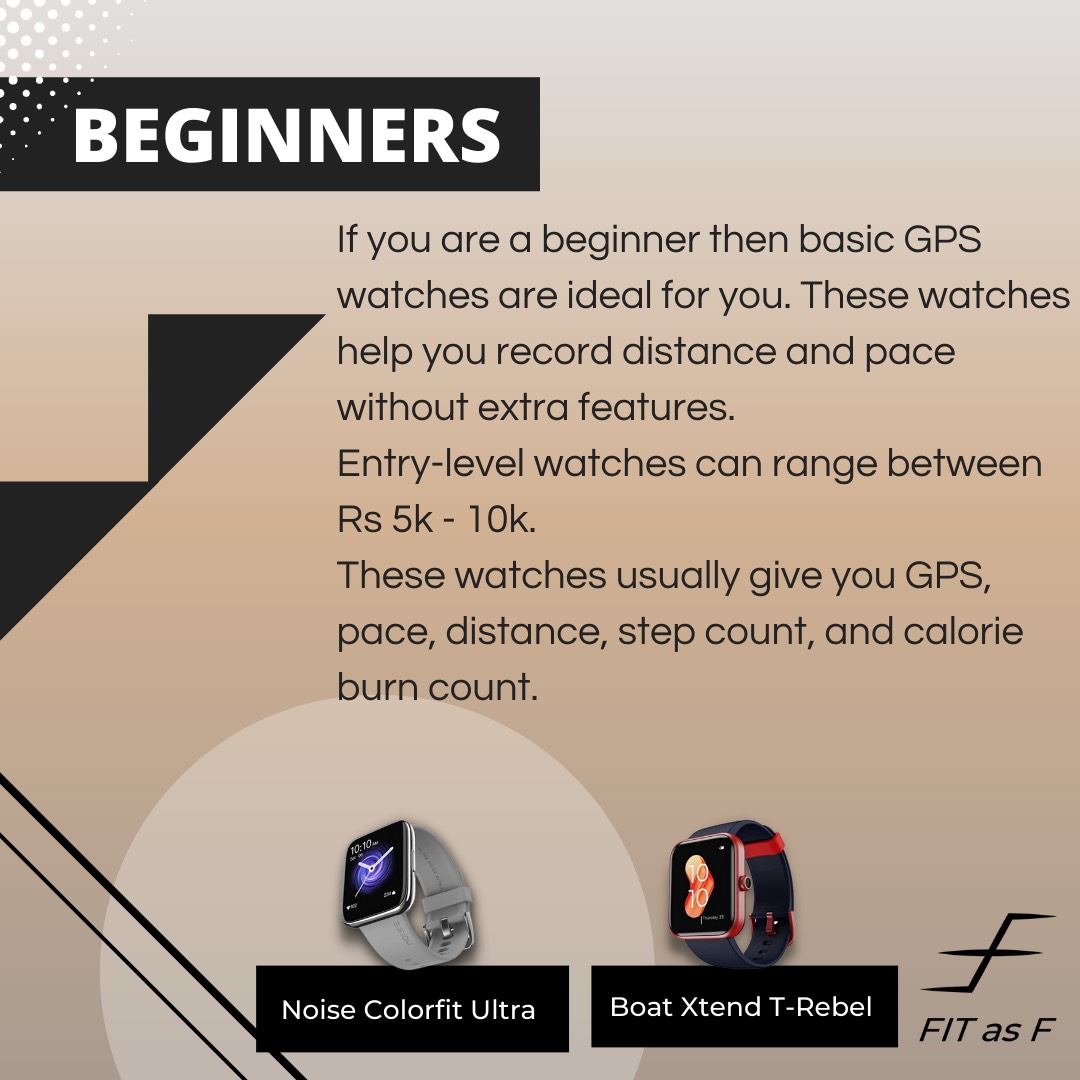 BEGINNERS
A simple GPS watch is probably a best pick for runners who are just starting started with fitness tracking.
They're simple to use, have all of the essential functionality, and are reasonably priced. The distance, pace, duration, and calories burned are all tracked by most simple GPS watches. The Noise Colorfit Ultra and Boat Xtend T-Rebel, in our opinion, is the best basic GPS watch for runners.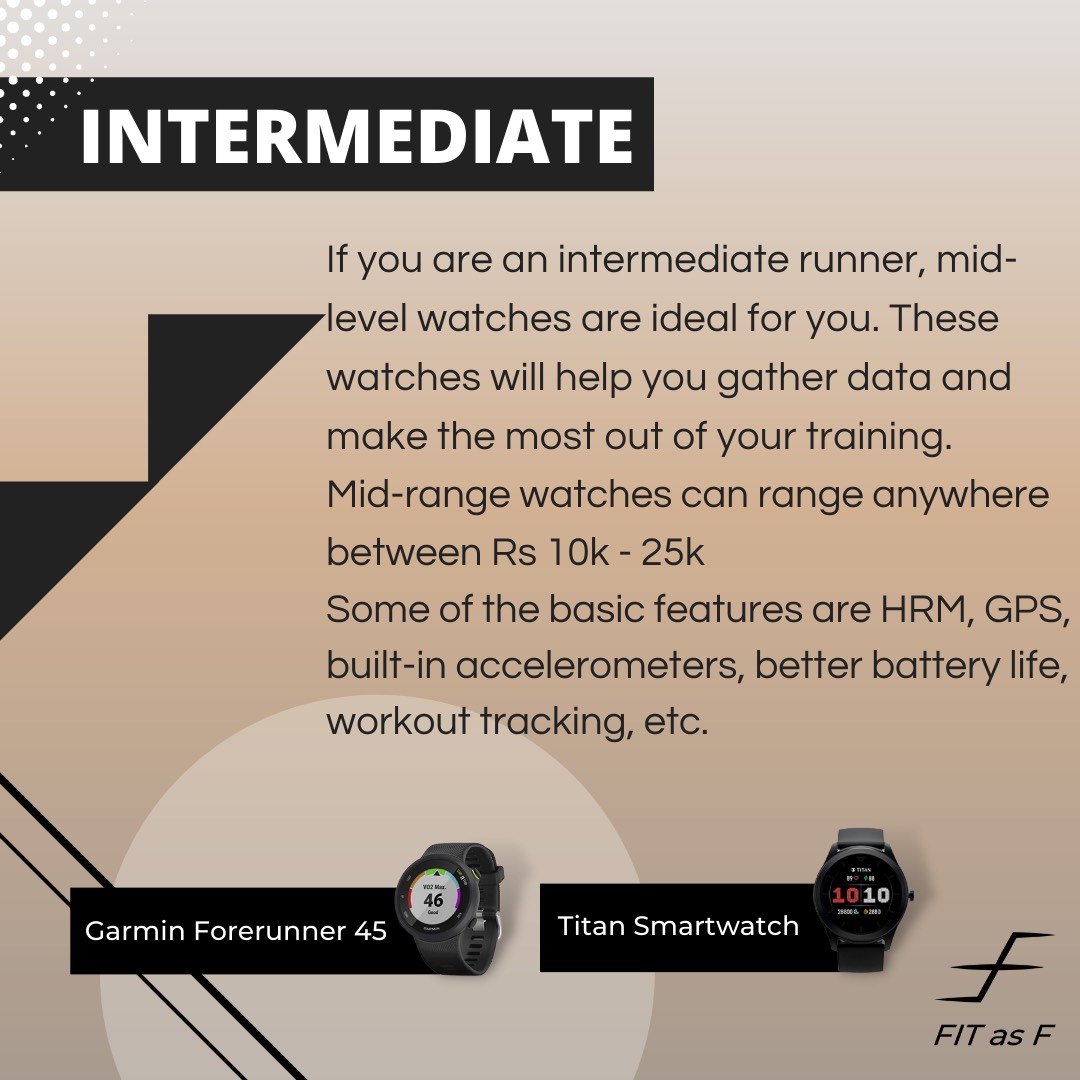 INTERMEDIATE
A nice option for a mid-level/intermediate runner is the Garmin Forerunner 45 or Titan Smartwatch.
These watches will not only be able to track pace and distance, but they will also be able to analyse splits, track recuperation, and set personal goals. You'll also have GPS and accelerometers built in. It can also give you feedback on how you're doing, like as your pace, heart rate, cadence, and more.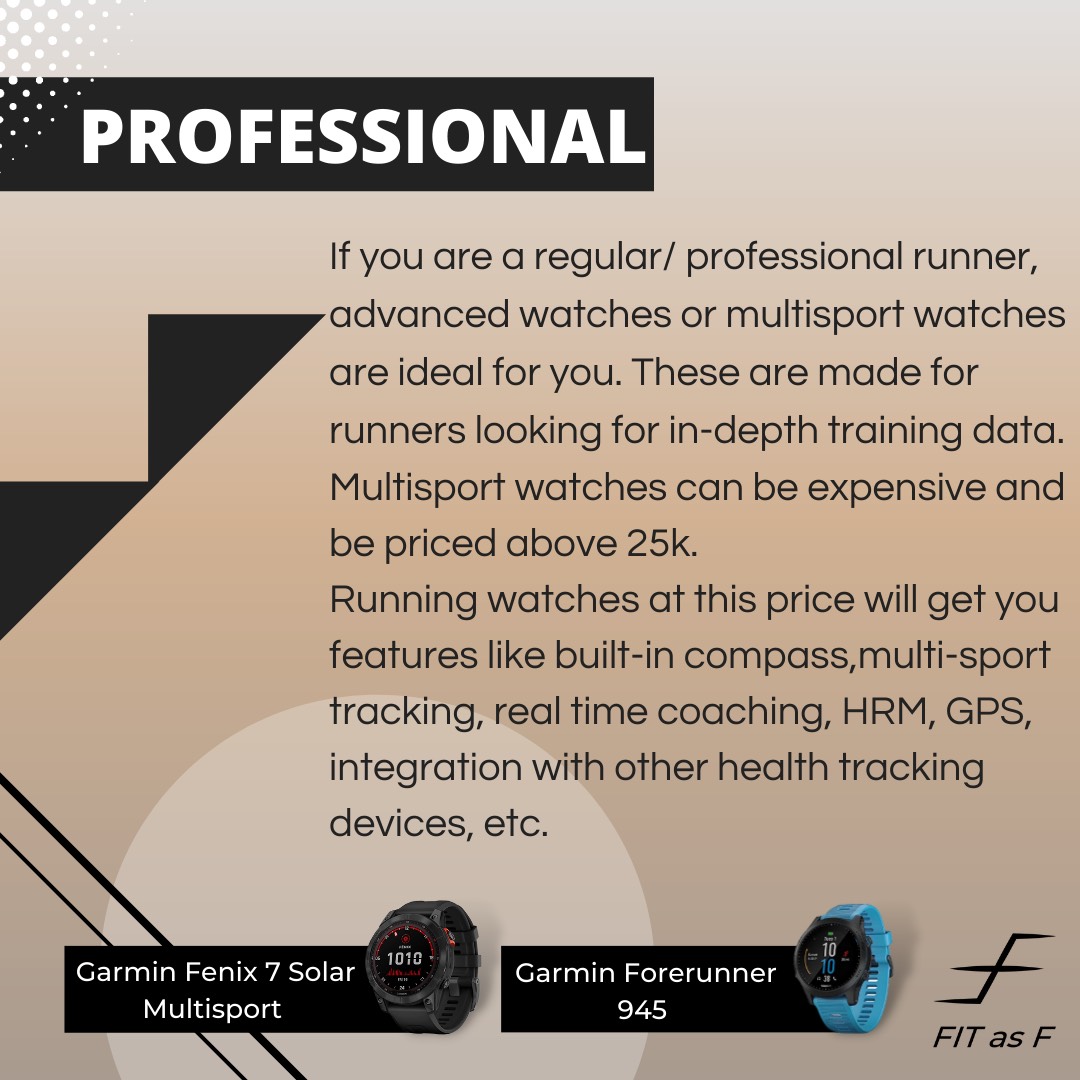 PROFESSIONAL
The Garmin Forerunner 945 or Garmin Fenix 7 Solar Multisport watch is suitable for you if you are a regular runner looking to upgrade to advanced or multisport watch.
It has everything you need to track your fitness, including running, swimming, cycling, and more. A built-in heart rate monitor, GPS, barometric altimeter, compass, accelerometer, and blood pressure monitor are all included. Moreover it has features like multisport tracking ability, triathlon specific settings for triathletes and real time coaching.